Welcome to the online Gift Shop for University Hospital located at 600 Highland Avenue, Madison, WI. Through this site, you may order gifts for delivery to patients staying at our hospitals.

UW Health Gift Shops are open for patient deliveries Monday-Friday, 8:30am-4pm. Our services may be limited at this time.

To order personal care items such as phone chargers, reading glasses, tooth brushes, etc., please call the gift shop at the hospital where the patient is staying:
• University Hospital: (608) 263-6472
• American Family Children's Hospital: (608) 263-6472
• UW Health at The American Center: (608) 440-6244

We will make every effort to deliver your gift order on the requested date. Learn more about delivery terms and conditions and our refund policy. If you have additional questions, contact us or call (608) 263-6472.

Some patient units may have restrictions on certain items for delivery. If you are unsure whether the patient to whom you want to send a gift is in a restricted unit, please call patient information at (608) 263-8591.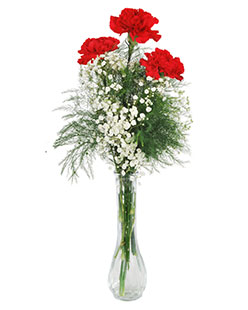 Triple Carnation Vase
$11.95
Sending a little something special to someone special? Try the Triple Carnation Vase!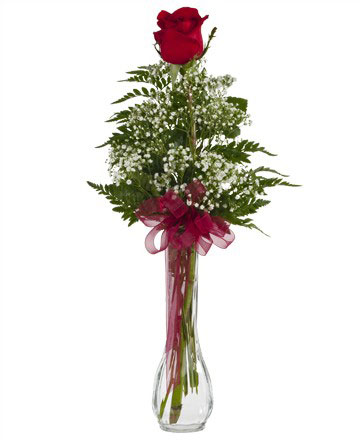 A Single Rose
$13.00
A single rose says it all. With its added upscale accents, it's sure to make anyone smile.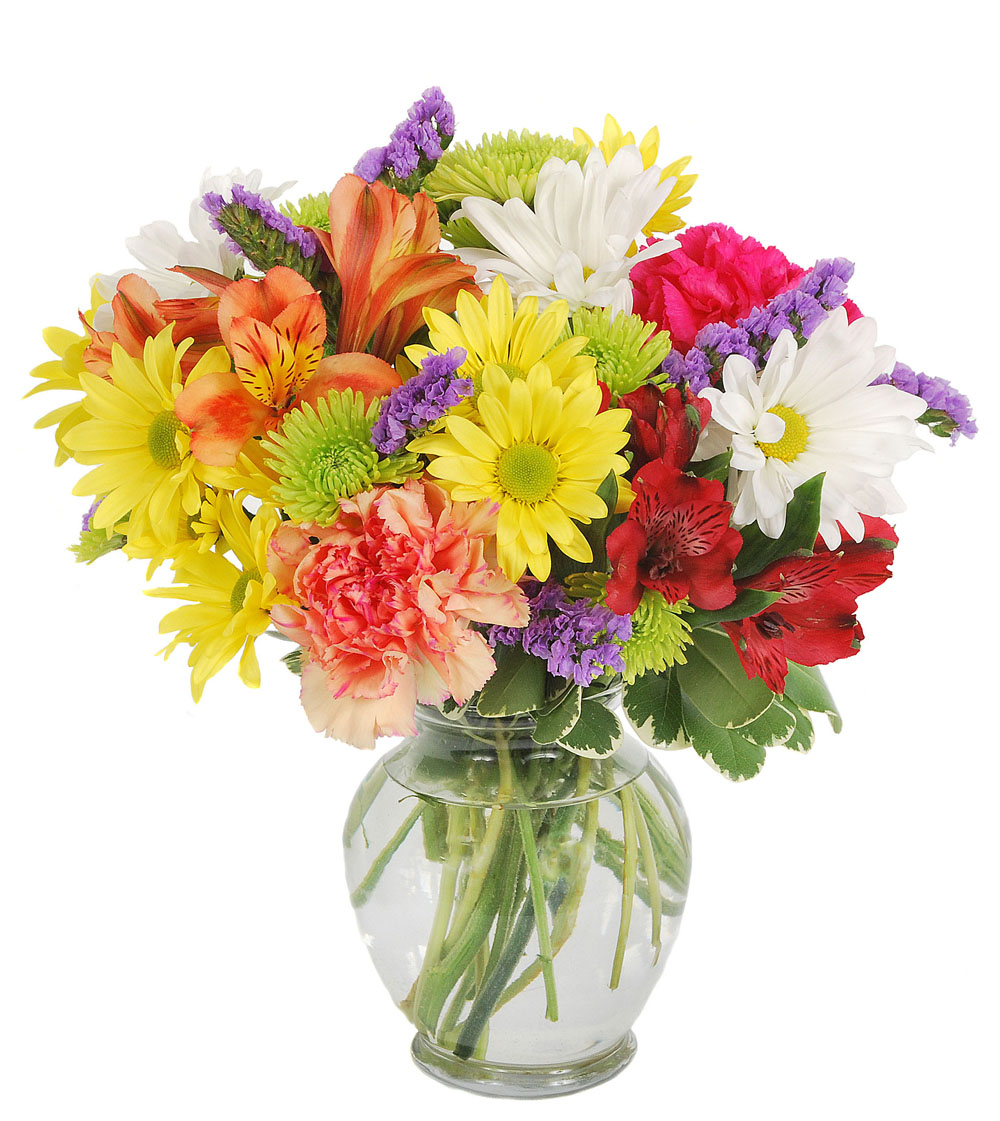 In Bloom
$21.50
A beautiful mix of flowers and greens designed in a stylish clear ginger vase. Perfect for brightening someone's day.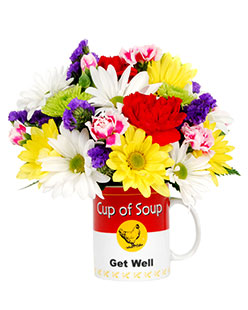 Soup Mug
$25.00
A design of colorful fresh flowers arranged in a unique "Cup of Soup" ceramic mug. Perfect for wishing someone well or to make them smile.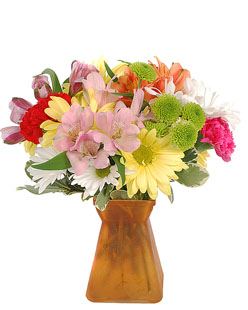 Color Splash
$25.00
A unique square based vase featuring an arrangement of fresh colorful flowers. The color of the vase may vary, but is always guaranteed to brighten someone's day.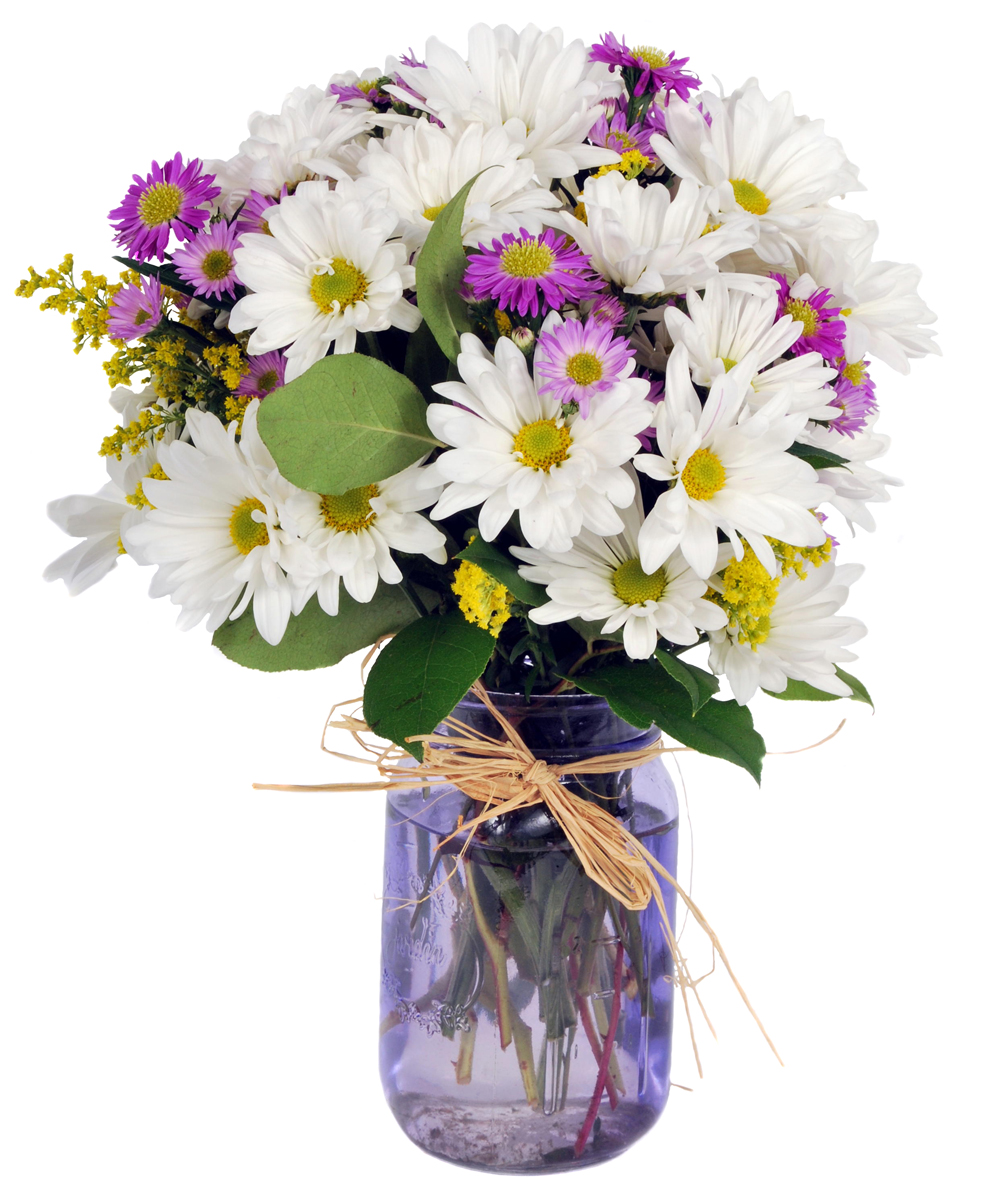 It's All About the Mason Jar
$30.00
A colorful mixed design of fresh flowers starring in a glass mason jar.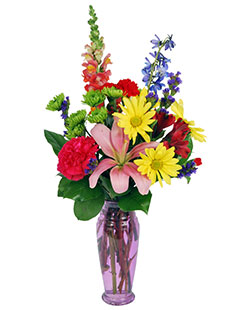 Colored Bottle Vase
$30.00
A colorful mix of fresh flowers designed in a tall colored vase.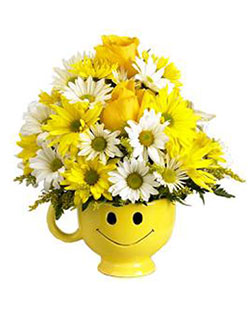 Be Happy Bouquet
$30.00
This cheerful arrangement of flowers featured in a happy face mug is guaranteed to brighten someone's day.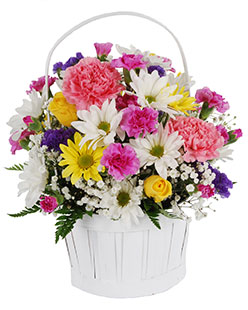 Sunshine Basket
$35.00
This garden fresh arrangement is bursting with colorful flowers arranged in a brown or white basket.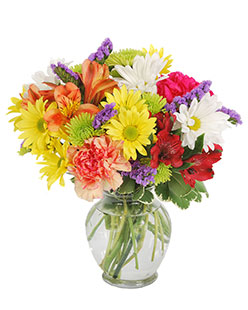 Euro Floral
$35.00
A popular design of fresh seasonal flowers arranged in a stylish clear vase.