Welcome to the online Gift Shop for UW Health at The American Center located at 4602 Eastpark Blvd., Madison, WI. Through this site, you may order gifts for delivery to patients staying at our hospital.

UW Health Gift Shops are open for patient deliveries Monday-Friday, 8:30am-4pm. Our services may be limited at this time.

To order personal care items such as phone chargers, reading glasses, tooth brushes, etc., please call the gift shop at the hospital where the patient is staying:
• University Hospital: (608) 263-6472
• American Family Children's Hospital: (608) 263-6472
• UW Health at The American Center: (608) 440-6244

We will make every effort to deliver your gift order on the requested date. Learn more about delivery terms and conditions and our refund policy. If you have additional questions, contact The Flowers & Gift Shop at (608) 440-6244.

Some patient units may have restrictions on certain items for delivery. If you are unsure whether the patient to whom you want to send a gift is in a restricted unit, please call patient information at (608) 263-8591.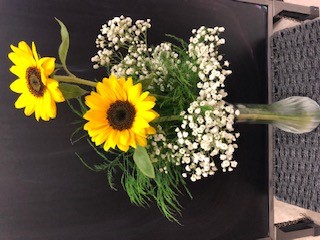 Say it with Sunflowers!
$15.00
Fall Sunflowers standing tall among a beautiful filler flowers.
Cheers
$20.00
A cheery and colorful selection of garden flowers in a keepsake ceramic mug. Cheers!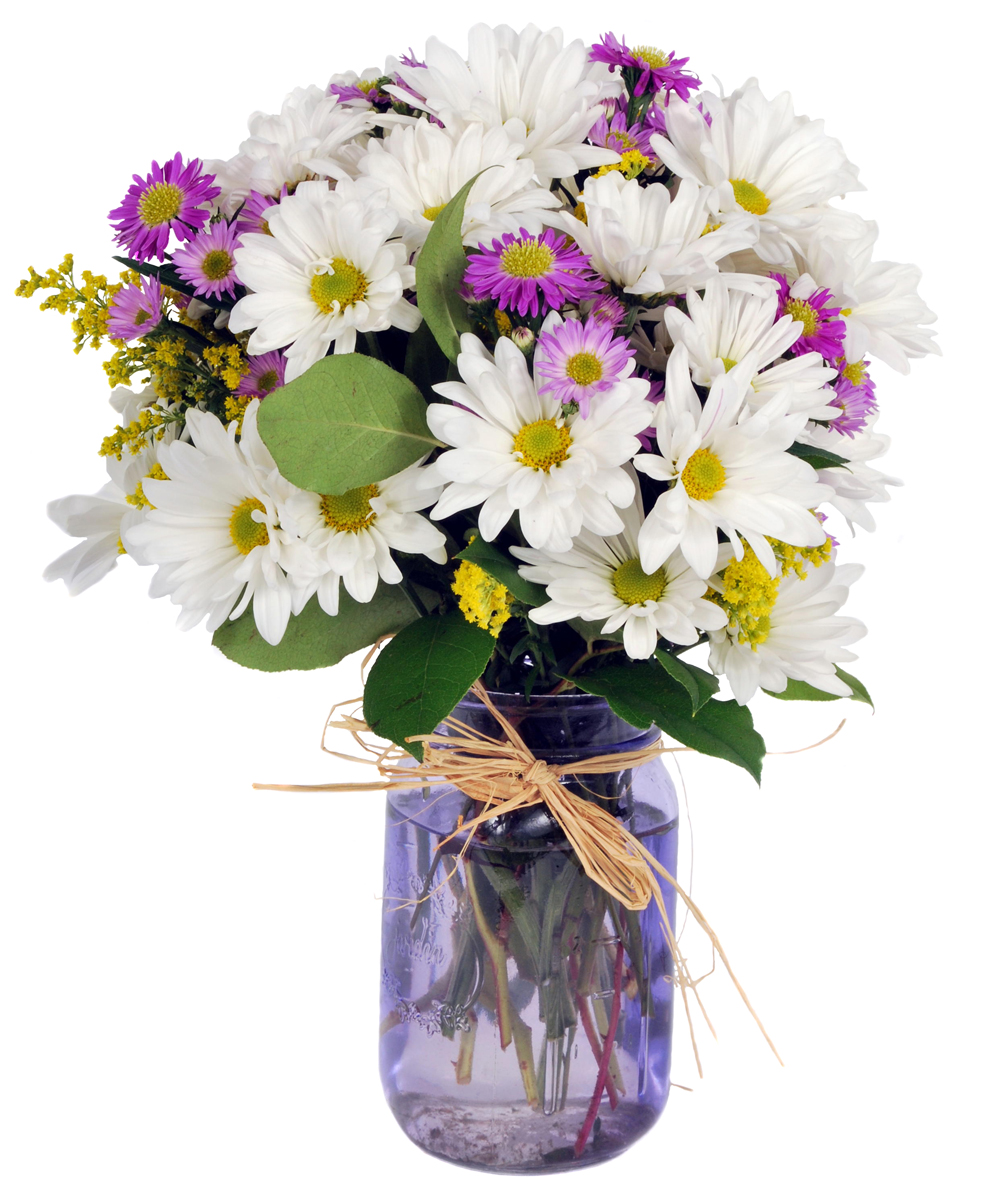 It's All About the Mason Jar
$30.00
A colorful mixed design of fresh flowers starring in a glass mason jar.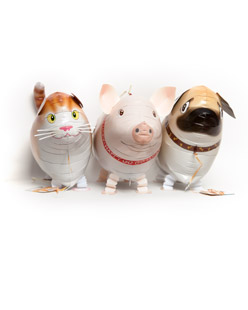 TAC My Own Pet Balloon
$15.94
For the pet lover in everyone! These adorable pet-shaped mylar balloons are on a leash and are specially weighted so they "stand" and "walk," just like a real pet. Animal selection includes dachshund, penguin, cat, kangaroo, chicken, toy poodle, cow, and tyrannosaurus rex, pug, giraffe,elephant, pony! Indicate your top TWO 'pet' preferences in the Special Requests field during checkout.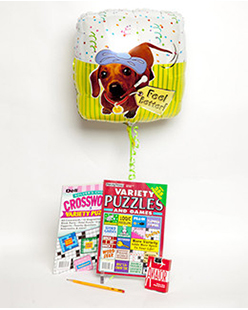 Activity Bundle
$19.32
Send your friend or loved one something that will keep them entertained during their hospital stay. This package includes a deck of cards, two puzzle books, a pencil, and a mylar balloon to add some cheer. An enclosure card is included.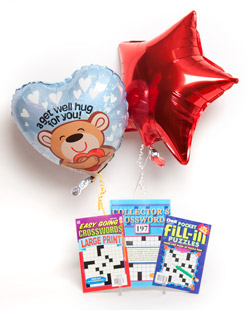 Puzzles and Balloons
$20.90
Puzzle enthusiasts will love this gift bundle! Choose from crossword puzzles, Sudoku puzzles, word seek and circle puzzles, or a variety pack. The bundle you choose will include two helium-filled mylar balloons and an enclosure card.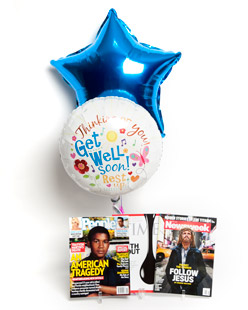 Magazine and Balloon Bundle
$26.90
Filled with informative and entertaining articles, magazines are a great way to spend time recovering. This bundle includes one issue each of Time, Reader's Digest, and People. Substitutions may be made depending on availability, so please indicate any other title preferences in the Special Requests field. Two colorful mylar balloons and an enclosure card round out this thoughtful gift.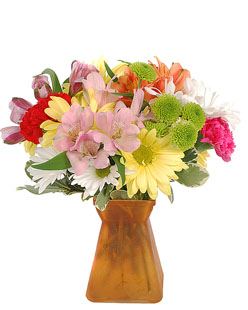 Color Splash
$25.00
A unique square based vase featuring an arrangement of fresh colorful flowers. The color of the vase may vary, but is always guaranteed to brighten someone's day.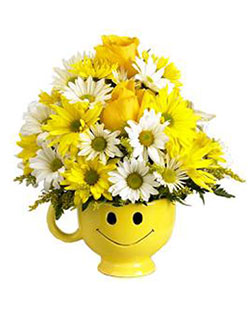 Be Happy Bouquet
$30.00
This cheerful arrangement of flowers featured in a happy face mug is guaranteed to brighten someone's day.
Stick Balloon
$2.50
Missing something? Add a little pizzazz to any bundle with a stick balloon!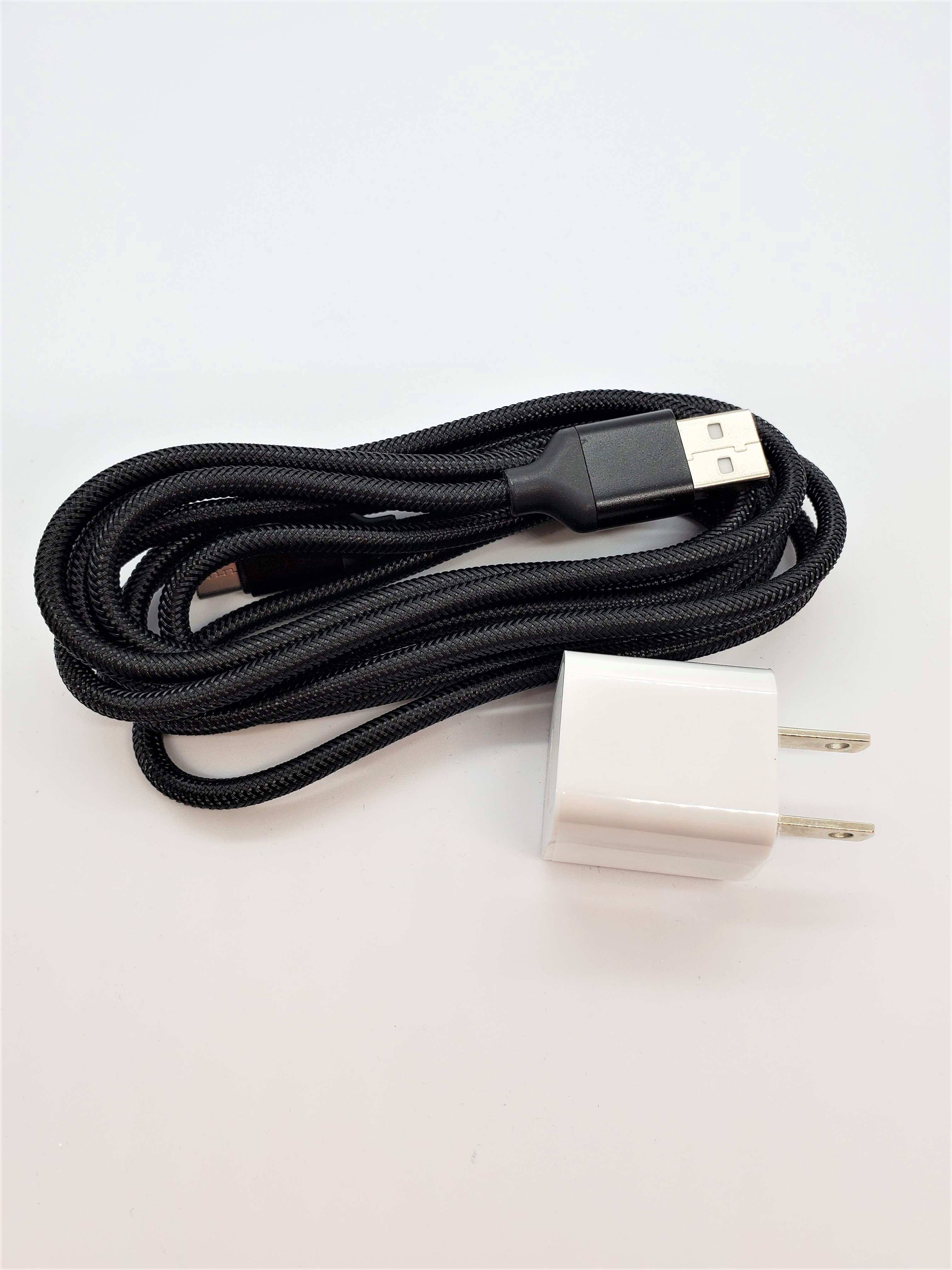 TAC Phone Charger & USB Wall Adapter
$14.49
We have phone charging cables compatible with your iPhone or Android. Please choose the type of charger you need from the drop down below.